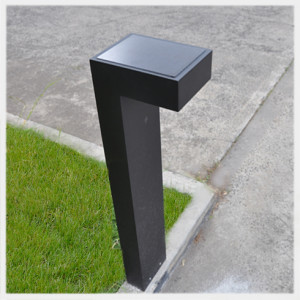 Trade Reaction supplies a wide range of solar bollards that are a popular lighting solution for schools, car parks, resorts and pathways. We also supply small bollards suitable for gate pillars. Wattage ranges from 1.2 watt to 3 watt models. Durable construction and quality materials make these bollards resistant to damage from vandalism, weather and accidents.
Not sure which light to choose?
Trade Reaction Solar Bollard Lights
Solar Bollards are one of the most functional and versatile lighting solutions we supply. Our solar bollards are durable and easy to install for a wide range of uses, including residential, commercial, industrial applications. They are ideal for providing soft lighting for aesthetic, safety and security purposes and are a great alternative to posted grid lighting.
Solar
Solar power makes the installation of these bollard lights easy—no need for an electricity connection. As long as an area receives daylight, a solar bollard can be installed. The independence of these bollards also means that they do not require the lay down of electrical wiring, reducing both upfront and operating costs.
Durable
Our solar bollards are made to last, using hardy and durable materials. This quality construction means that our solar bollard lights are resistant to damage from vandalism, weather and accidents. This resistance makes them a low maintenance lighting solution, designed to withstand years of operation in challenging environments.
Versatile
The durability, reliability and low maintenance requirements of Trade Reaction solar bollard lights means that they are suitable for a wide range of applications. Residential applications may include lighting up pathways, backyards and driveways. Commercial and industrial applications may include car park and outdoor lighting as well as improving the security and safety of a premises. The possibilities are endless.
Contact our team to enquire about Trade Reaction Solar Bollards.